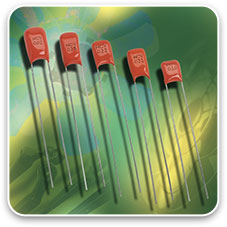 Baldwin Components Center was incorporated in 1972. In 2005 we became a woman owned company. For 35 yrs, Baldwin has been a franchised stocking distributor and leading supplier of passive electronic components to all industries. We supply manufacturers, contract manufacturers, distributors as well as start ups and engineers. Our expertise and excellent service has kept us on the qualified vendor lists of companies such as Lockheed-Martin, Honeywell, Tyco and GE.
Baldwin stocks, acquires and deliveries all your surface mount and through hole component needs. Our product line includes resistors, capacitors, potentiometers, diodes, rectifiers, thermistors, bulbs, inductors, leds, opto-electronics, semi conductors, varistors, thyristors, connectors, transistors, cable clamps, fuses, fuse holders, melfs, and switches. We are known as a premiere source for precision resistors and ultra precision resistors.

We also offer procurement of discontinued, hard to find
and allocated mil spec and commercial components
We are a franchised or authorized distributor for Yageo, Piher, Riedon , Ohmcraft, Taiwan Semi, Stackpole Electronics, Tocos America, Noble USA, Glenaire, Precision Resistive Products , KRL Bantry, Saha/Susco, Taiyo Yuden, ASJ, RCD, Iskra, Wima, Huntington Electric, Kamaya, Vimex, Susumu, Matsuo, Gowanda, Central Semiconductors,Inc., as well as Baldwin.. Our inventory also includes AVX., KOA, Panasonic, Vishay, Kemet, Murata, and many others.

We can cross any manufacturers for all your component needs.